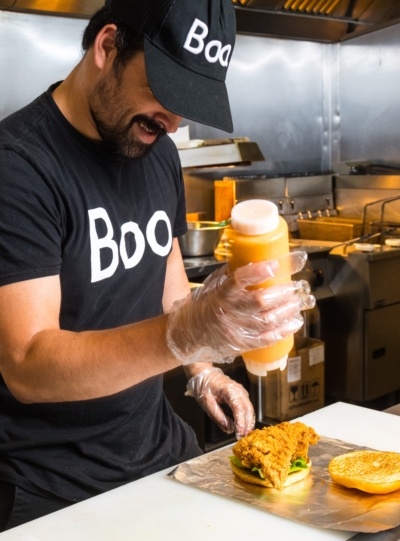 Burger joint classics, Boo-style
We love burgers and fries – who doesn't? On our journey to launching Boo, we spent years exploring the international food scene. We checked out every burger joint and sampled the menu. What did we learn? We loved fast food, but we wanted to do it even better.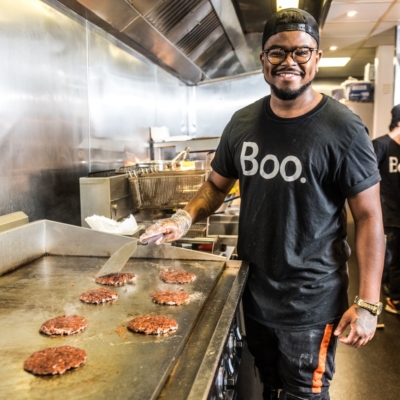 Fast. Fresh. Crafted.
We take American burger joint classics and give them our own unique style, so that each item on Boo's menu explodes with flavour. Our food is freshly made on site and we use the best British and Irish-sourced products. From the quality of the food to the cool vibe of our restaurants and our super-friendly staff, we go out of our way to make sure every aspect of your Boo experience hits the spot.