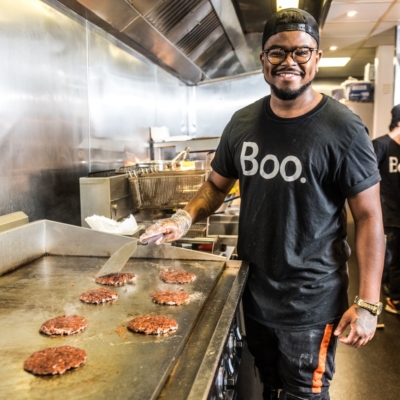 READY FOR AN ACTION PACKED, FAST PACED
CAREER CHANGE?
Fancy joining the Boo family? Great customer service is at the heart of the Boo experience but we're only as good as the team we hire. We're always looking for friendly, hard-working people to join our fast-paced, fun environment. We invest in training and development giving you the space to learn and grow within the Boo business, while letting your unique personality shine. If you're passionate about hospitality and customer service, love food and have bags of enthusiasm, we want to hear from you!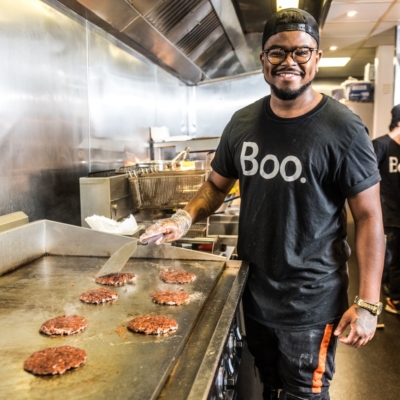 Benefits of working at Boo
Holiday Pay – full-time staff receive 28 day per year; part-time allowance calculated pro-rata
Travel Discounts – discounted rates on public transport and travel to/from work at some of our sites
Pension Scheme – we'll automatically enrol you if you're eligible
Performance Reviews – at regular intervals during your first year and then periodically thereafter; annual pay reviews are based on this
Bonuses and Rewards – given to individuals and teams for outstanding service and performance
Service and Loyalty Rewards – for continuous service and brand loyalty
Flexible Scheduling – to support your work/life balance
Staff Discounts – available for any item on the menu at any of our sites; a free meal for staff during their shift
Training, Development & Career Progression – an opportunity for everyone to take on new challenges and more responsibility
Diversity & Inclusion
We pride ourselves on our diverse workforce and ensure everyone has access to the same opportunities
We promote inclusivity, diversity and multiculturalism in the workplace and have a zero tolerance poilcy on any form of racism and discrimination
Regardless of race, ethnicity, religion, gender, sexuality, age or disability, you will always be made to feel welcome at Boo.
Vacancies